Special flange version of the LKB butterfly valve that makes it easy to remove the valve body without needing to dismantle piping set-ups. This in turn makes it easy to undertake repair, service and replacement with a bare minimum of disruption.
Full range, full spectrum
The Alfa Laval LKB butterfly valve range consists of modular units designed to meet the full spectrum of requirements at working pressures from full vacuum to 10 bar. All valves are FDA-compliant, designed for use in a wide range of stainless steel pipe systems, and can be built to comply with virtually any installation standard. Alfa Laval LKB-F for flange connections to easily remove the valve body without dismantling piping setups. For both ISO and DIN.
Reliable performance
LKB-F butterfly valves come with several features that ensure reliability performance. A highly polished stainless steel disc with surface smoothness down to Ra<0.8 µm and bearing bushes clipped onto the disc stems prevent metal-to-metal abrasion and ensure smoother disc movement.
The stem diameter provides particularly low flow resistance, ensuring gentle product treatment for low and medium-viscosity products. In addition, Alfa Laval seal technology provides greater thermal stability, better chemical resistance and improved tensile strength.
Manual or automated control
Alfa Laval LKB-F butterfly valves can be complemented with lockable handle for manual operation of with an actuator and in combination with either a valve indication unit or Alfa Laval ThinkTop valve sensing and control units.
For manual operation: Alfa Laval provides a complete range of handles, including a multi-position lockable handle.
For automated operation: A selection of different actuators is available; special double-spring design enables application of maximum torque to the valve disc at breakaway and seal positions. This makes it easy to integrate these valve units into larger systems operated from a central point, and/or to operate them automatically for maximum efficiency.
Product benefits
Easy maintenance
Robust design
Modular with LKB valves
Installation of the Alfa Laval LKB-F is straightforward, matching the two flanged ends on the valve inlet and outlet ports to the pipeline flanges in the piping system. It uses either a pneumatic actuator from a remote location for automated process control or a handle to regulate the flow manually. The actuator comes in three standard versions: normally closed (NC), normally open (NO), and air/air activated (A/A).
For pneumatic operation, an actuator converts axial piston motion into a 90° rotation of the shaft. The actuator torque increases as the valve disc comes into contact with butterfly valve's seal ring to secure the proper closing of the valve seat.
For manual operation, a handle mechanically locks the valve in an open or closed position. Two-position, four-position, regulating 90°-position, and multi-position handles are available. Manual valves can also be mounted with indication units for feedback on the valve position (open/closed).
Maintenance is easy due to the two flanges and two flange seal rings, which make it easy to remove the valve body without disassembling the piping system. Optional valve sensing and control units provide intuitive control of the double-flanged LKB-F butterfly valve.
Manual or automatic operation for LKB and LKB-F
The automated LKB butterfly valve is controlled from remote location by means of compressed air using a pneumatic actuator.
The actuator controls the axial movement of a piston, which rotates the shaft 90°. The torque exerted by the actuator increases when the valve disc contacts the valve sealing ring, to ensure effective closing. The actuator is available in three standard versions: normally closed (NC), normally open (NO) and air/air activated (A/A). Manual handle is available.
Part of a broad valve range
Alfa Laval offers a comprehensive range of valves intended for hygienic applications in the dairy, food, beverage,home care, personal care, biotechnology and pharmaceuticals.
For a broader valve range, explorer the different product categories: ball valves, control/check valves, diaphragm valves, double seal valves, double seat valves, regulating valves, safety valves, sample valves, shutter valves and single seat valves.
Ten top tips - Valves
Here are some tips and service videos to show how you keep your hygienic valves in tip top condition
ตรรกะอาหาร
อุปกรณ์ที่ถูกสุขลักษณะของ Alfa Laval รวมประสิทธิภาพสูงเข้ากับการใช้อย่างนิ่มนวลเพื่อรักษาส่วนผสมที่อ่อนไหว ติดตามแนวโน้มในอุตสาหกรรมอาหารและรับมือกับความท้าทายที่สำคัญสี่ประการ จัดหาผลิตภัณฑ์อาหารให้กับผู้บริโภคในราคาที่แข่งขันได้ รับประโยชน์สูงสุดจากวัตถุดิบ ลดของเสียและการปล่อยมลพิษ และส่งมอบผลิตภัณฑ์อาหารที่ปลอดภัยและถูกสุขลักษณะ
แคตตาล็อกสินค้า
แคตตาล็อกผลิตภัณฑ์อุปกรณ์ที่ถูกสุขลักษณะของ Alfa Laval "Close at hand" จะรวมไปถึงแผ่นพับผลิตภัณฑ์ กราฟประสิทธิภาพ ลิงก์ไปยังภาพเคลื่อนไหว โบรชัวร์ และรายการราคาเพื่อการสั่งซื้อ
CAD portal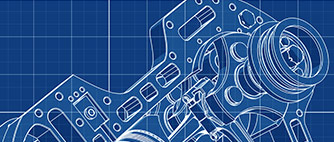 ดาวน์โหลดแบบจำลองผลิตภัณฑ์ในรูปแบบไฟล์ CAD แบบปกติหรือดั้งเดิม นอกจากนี้ยังสามารถดาวน์โหลดไฟล์ PDF แบบ 3 มิติได้
ภาพเคลื่อนไหว
เยี่ยมชมเว็บไซต์ภาพเคลื่อนไหวและดูภายในผลิตภัณฑ์เพื่อดูและทำความเข้าใจวิธีการทำงาน