The Unique Control LKB automation unit with built-in actuator offers intelligent control for LKB butterfly valves used in all applications. This straightforward all-in-one actuator offers superior flow control, hygiene, durability and reliability.
Intelligent reliability and control for butterfly valves
The Alfa Laval Unique Control LKB is an integrated valve control unit and actuator with an enhanced hygienic one-piece design. Tested to over a million strokes without service, Unique Control LKB is the most durable actuator available today. Its well-built design with tough composite casing withstands most harsh environments.
IP66/IP67-approved, the Unique Control LKB features superior technology, shape and material, which prevent condensation and the penetration of dust, water and other particles into the unit. This contributes to maximum hygiene and effectively eliminates problems associated with corrosion, external contamination and the effects of physical impact, including vibration, pressure shock, frost, heat, UV radiation and environments polluted with grease, oil and chemicals, without disrupting production.
In addition, the Unique Control LKB provides integrated automation with a clear 360° visible indication and an air surveillance system for reliable real-time monitoring of the operating air pressure. Instead of being controlled by a conventional mechanical spring like most butterfly valve actuators, an air spring controls the actuator of the Unique Control LKB. This, combined with the intelligent capabilities of the sensing and control unit, enables operation at a lower air pressure and delivers significant benefits in terms of durability, reliability and more system uptime.
Simplified setup for butterfly valve control
Push n' Play self-configuration gets the Unique Control LKB up and running five times faster than conventional solutions. Simply press one button and the Unique Control, which is compatible with both digital and AS interfaces, configures and calibrates itself to ensure the best possible mode of operation. This convenient one-button process saves time and money.
One size actuator fits all LKB butterfly valves
For ultimate convenience, a single actuator is suitable for most valve solutions thanks to the high torque, which enables the unit to fit any valve size. In addition, it is easy to switch from normally open (NO) to normally closed (NC) and vice versa onsite. This one-size-fits-every-valve design makes engineering, ordering, installation, onsite configuration and stock keeping easy.
Easy upgrade for butterfly valve actuators
The Unique Control fits all manual and actuated butterfly valves in the Alfa Laval LKB range. Existing installations are easy to upgrade to Unique Control LKB; all that is required is a new bracket. Simply order the optional bracket kit for that particular LKB valve size in order to mount the Unique Control unit easily onto any of the 1" to 4" and DN25 - DN100 valves in the LKB valve range.
Valve control and automation range
The Unique Control LKB offers intelligent automation and control of Alfa Laval LKB butterfly valves and complements our broad range of valve control and automation solutions.
Product Benefits
Enhanced hygienic one-piece

Most durable actuator available today

Simplified setup for butterfly valve control
Normally open vs. normally closed
Operating principle
The Unique Control LKB uses an air spring, which enables the unit to be operated at a significantly lower air pressure compared to control units using a conventional mechanical spring. This reduces wear thereby eliminating the need for maintenance.
When air enters the Unique Control LKB, the built-in solenoid valve diverts the flow either above or below the piston. The helix inside the piston transfers the vertical movement into a rotation ensuring smooth valve operation. The design enables the Unique Control LKB to operate at an air pressure of only 3 bar.
Integrated air surveillance system
A built-in pressure sensor monitors the air supply. In the event of a critical drop in air pressure, the actuator sends a warning signal, but continues to operate. In the event that the supply of air is cut off, the actuator also sends a warning signal, maintains its position and continues to operate after resolving the problem.
Switching from NC to NO
Changing the normally closed contact to normally open position is easy. Simply open the top cover, loosen the screws, lift up and rotate the top 180°, then re-assemble it.

Options
Communication interface: AS-interface v.2.1, 31 nodes; AS-interface v.3.0, 62 nodes; and digital interface.
Bracket kit: 1" to 4" and DN 25 – DN 100:
Bracket sizes: DN25-50, DN65, DN80 and DN100
Ten top tips - Valves
Here are some tips and service videos to show how you keep your hygienic valves in tip top condition
ตรรกะอาหาร
อุปกรณ์ที่ถูกสุขลักษณะของ Alfa Laval รวมประสิทธิภาพสูงเข้ากับการใช้อย่างนิ่มนวลเพื่อรักษาส่วนผสมที่อ่อนไหว ติดตามแนวโน้มในอุตสาหกรรมอาหารและรับมือกับความท้าทายที่สำคัญสี่ประการ จัดหาผลิตภัณฑ์อาหารให้กับผู้บริโภคในราคาที่แข่งขันได้ รับประโยชน์สูงสุดจากวัตถุดิบ ลดของเสียและการปล่อยมลพิษ และส่งมอบผลิตภัณฑ์อาหารที่ปลอดภัยและถูกสุขลักษณะ
แคตตาล็อกสินค้า
แคตตาล็อกผลิตภัณฑ์อุปกรณ์ที่ถูกสุขลักษณะของ Alfa Laval "Close at hand" จะรวมไปถึงแผ่นพับผลิตภัณฑ์ กราฟประสิทธิภาพ ลิงก์ไปยังภาพเคลื่อนไหว โบรชัวร์ และรายการราคาเพื่อการสั่งซื้อ
CAD portal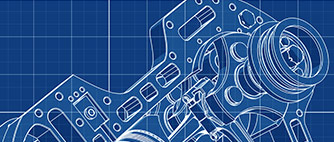 ดาวน์โหลดแบบจำลองผลิตภัณฑ์ในรูปแบบไฟล์ CAD แบบปกติหรือดั้งเดิม นอกจากนี้ยังสามารถดาวน์โหลดไฟล์ PDF แบบ 3 มิติได้
ภาพเคลื่อนไหว
เยี่ยมชมเว็บไซต์ภาพเคลื่อนไหวและดูภายในผลิตภัณฑ์เพื่อดูและทำความเข้าใจวิธีการทำงาน