Specially designed for use in stainless steel pipe installations, LKC-2 non-return valves prevent the reverse flow of fluids. Widely used in various processes throughout the sanitary industry, these standard non-return valves are safe and highly reliable.
Safe and reliable process protection
Alfa Laval LKC-2 Non-return valves are highly reliable check valves ensure single directional product flow through process lines. This provides protection for process equipment that can be affected by reverse flow and prevents pressure surges and/or system shutdown.
Non-return valve range
The standard range of Alfa Laval LKC-2 non-return valves are constructed of standard 304 or acid-resistant 316L stainless steel. Easy to install, the valves are designed to handle maximum product pressure up to 10 bar and temperatures ranging from -10°C to 140°C (EPDM). For added versatility, these check valves are available with either a semi-bright or polished finish, and a variety of welding ends for ISO or DIN connections.
For more information, please refer to Documentation.
Product Benefits
Highly reliable

Easy to install

Protection for process equipment
Construction
The Alfa Laval LKC-2 non-return valve consists of an upper valve body, lower valve body, valve plug, seal ring, and guide disc. The valve body is assembled by means of a clamp and hygienically sealed with a special seal ring. A guide disc and four legs guide the spring-loaded valve plug with an O-ring seal. LKC-2 has welding ends for ISO or DIN connections.
Working principle
The spring acts on the valve plug, keeping the valve closed until the force from the pressure in the inlet exceeds the force of the spring. If a reverse flow should occur, the spring force and the pressure from the outlet will keep the valve closed.
Options
Product wetted seal rings in NBR or FPM.
Options
Product wetted seal rings in NBR or FPM
1 = Flow direction.
Shows the optimal built-in situation to ensure the valve is drainable. The four guide legs of the valve cone ensure good alignment. 90° rotation.
Part of a broad valve range
Alfa Laval offers a comprehensive range of valves intended for hygienic applications in the dairy, food, beverage,home care, personal care, biotechnology and pharmaceuticals.
For a broader valve range, explorer the different product categories: ball valves, butterfly valves, diaphragm valves, double seal valves, double seat valves, regulating valves, safety valves, sample valves, shutter valves and single seat valves.
Ten top tips - Valves
Here are some tips and service videos to show how you keep your hygienic valves in tip top condition
ตรรกะอาหาร
อุปกรณ์ที่ถูกสุขลักษณะของ Alfa Laval รวมประสิทธิภาพสูงเข้ากับการใช้อย่างนิ่มนวลเพื่อรักษาส่วนผสมที่อ่อนไหว ติดตามแนวโน้มในอุตสาหกรรมอาหารและรับมือกับความท้าทายที่สำคัญสี่ประการ จัดหาผลิตภัณฑ์อาหารให้กับผู้บริโภคในราคาที่แข่งขันได้ รับประโยชน์สูงสุดจากวัตถุดิบ ลดของเสียและการปล่อยมลพิษ และส่งมอบผลิตภัณฑ์อาหารที่ปลอดภัยและถูกสุขลักษณะ
แคตตาล็อกสินค้า
แคตตาล็อกผลิตภัณฑ์อุปกรณ์ที่ถูกสุขลักษณะของ Alfa Laval "Close at hand" จะรวมไปถึงแผ่นพับผลิตภัณฑ์ กราฟประสิทธิภาพ ลิงก์ไปยังภาพเคลื่อนไหว โบรชัวร์ และรายการราคาเพื่อการสั่งซื้อ
CAD portal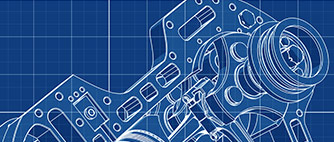 ดาวน์โหลดแบบจำลองผลิตภัณฑ์ในรูปแบบไฟล์ CAD แบบปกติหรือดั้งเดิม นอกจากนี้ยังสามารถดาวน์โหลดไฟล์ PDF แบบ 3 มิติได้
ภาพเคลื่อนไหว
เยี่ยมชมเว็บไซต์ภาพเคลื่อนไหวและดูภายในผลิตภัณฑ์เพื่อดูและทำความเข้าใจวิธีการทำงาน