Replacement and Retrofit
Modernize your equipment
When a worn unit is difficult to repair, replacing it creates new opportunities for optimization and profitability. We provide you with the best guidance about which upgrades are available and when to replace it.
How it works
Our experts:
Replace your old equipment with up-to-date equipment, or
Help you find the right solution to address your current needs based on our wide range of product and solutions.
Ensure that your production lines or on board systems can continue to operate without disruption during the replacement.
เราจะช่วยคุณได้อย่างไร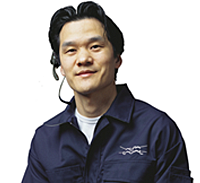 โปรดติดต่อเราหากมีคำถามหรือข้อสงสัย
Replacement & Retrofit for:
Part of Alfa Laval Improvements Services