High-speed separator service
Improving the performance of your equipment
Whether your application requires solids removal, clarifying, purifying, or polishing – continuous, high-speed centrifugal separation is a demanding process. And centrifuge maintenance isn't always planned, which is why you'll find Alfa Laval service centers located throughout SEA to ensure rapid service, with the level of expertise you expect with Alfa Laval – all while minimizing downtime.
Knowing that your budget and service capabilities can also change, we offer flexible options. Starting with simple annual check-ups, our factory trained technicians inspect, clean and replace gaskets, seals or other Genuine parts. More comprehensive service options include disk stack centrifuge reconditioning or bowl balancing – even bearing or gear replacement.
High-speed separator services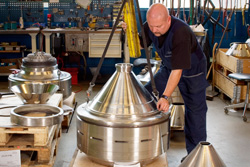 Standard maintenance and cleaning
Includes a thorough bowl, inlet/outlet and disc stack inspection and cleaning.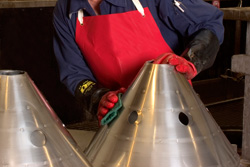 Hard surface coating
Critical to all applications, mechanically polish or coat disk stack or bowl surfaces.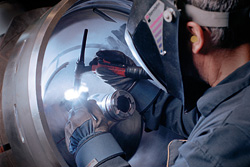 Welding
Restore your centrifuge frame, skid, piping, or inlet/outlet to their original condition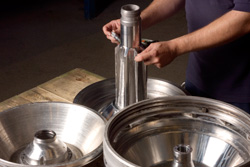 Bowl balancing
Eliminates bowl vibration and improves overall separation performance.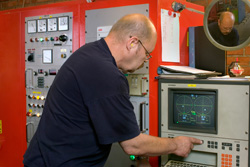 Comprehensive testing
Each centrifuge is hydraulically tested under full capacity conditions prior to return shipping.