Quality in CIP is essential in the dairy industry. Efficiency is the key, both in terms of cleaning result and economy. CIP economy is dictated by cost and time. Reducing waste is critical; correctly configured and efficient cleaning, pumping and heating equipment is needed to get the cleaning fluid properly out to work on the surfaces.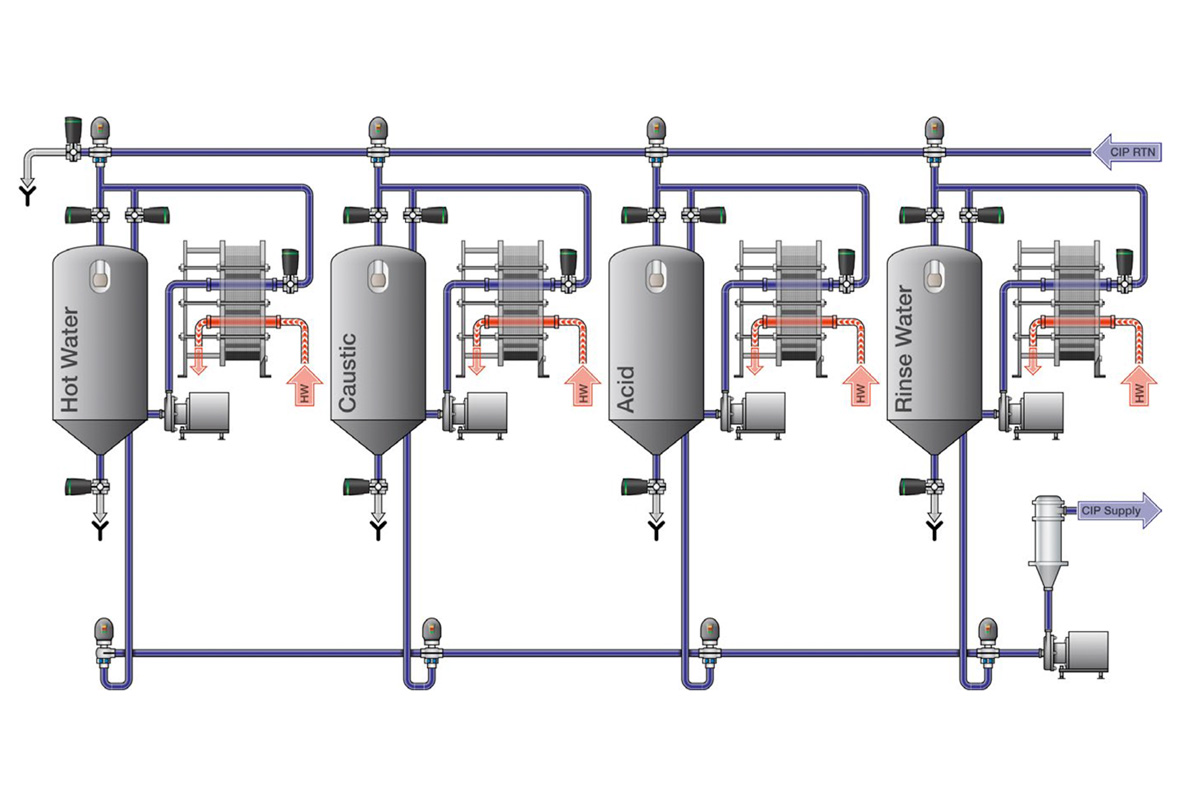 Highlighted Alfa Laval Innovative Equipment
AlfaNova Plate Heat Exchanger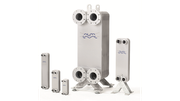 • Hygiene and corrosion resistance unmatched by any other brazed heat exchanger
• Withstands aggressive Cleaning-in-Place
Alfa Laval Rotary Spray Head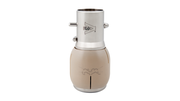 • Full dairy CIP product range, for all process and storage tanks, in accordance with 3A and EHEDG standards
• Impeccable cleaning – time and time again
• Lower water and chemical consumption
• Less CIP time needed compared to static spray balls
Alfa Laval Prime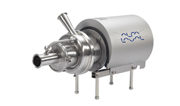 • Superior energy efficiency resulting in reduced energy consumption and CO2 footprint.
• Versatile: Designed for CIP duties containing entrained air, it can also pump product, reducing the need for an additional pump, lowering capital investment.
• Based on the trusted design of the LKH pump family that is renowned for quality and reliability.
Superior cleaning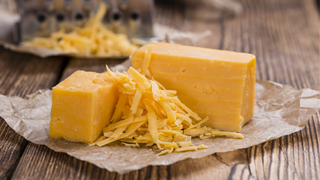 LLANDYRNOG CREAMERY, UK. One of the UK's largest hard cheese processors increased the efficiency of its raw milk tank cleaning operations by 35% while reducing water usage by 30%.
Static spray balls in six raw milk storage silos were replaced with Alfa Laval Toftejorg Sani-Mega rotary spray heads. Cleaning times have been slashed from an average of 43 minutes to 28 minutes per silo, and standards of cleanliness have significantly improved. Tank heat-up time prior to CIP was maintained.
แคตตาล็อกสินค้า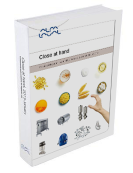 เวอร์ชันออนไลน์ล่าสุด 'Close at hand'
แคตตาล็อกชิ้นส่วนอะไหล่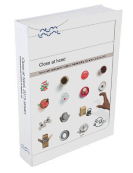 ชิ้นส่วนอะไหล่ล่าสุดแบบออนไลน์ 

โบรชัวร์: หัวใจของผลิตภัณฑ์นม