Webinar | Run Longer, Safer and Better with Alfa Laval's Service for Gasketed Plate Heat Exchangers
Planning and monitoring equipment is one of the key actions to ensure maximum uptime and increase the capacity of the GPHE. Our experts will walk you through how regular care and preventive maintenance with parts readily available and scheduled services can increase equipment life span, offer you improved performance over time and peace of mind to focus on your core business, thus maximizing your return of investment.
After this webinar, you will take away knowledge on the proper maintenance of PHE, how to prevent fouling, scaling or clogging, how to manage lifetime prediction of gaskets, plates and frame replacements, and the importance of using genuine gaskets (spare parts).
15 July 2022, Friday


3.00pm - 5.00pm GMT+8 - Time in Malaysia, Singapore and Philippines
About the speakers: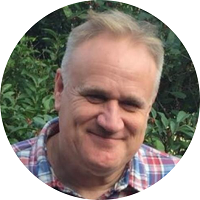 Alan Dodd
Alan Dodd is a Regional Business Manager and member of the Central Global Sales Team of Food Heat Transfer Service at Alfa Laval. Educated in the United Kingdom as a Mechanical Engineer, he has over 35 years with Alfa Laval working across most industries that we serve. Working predominantly in the Service business he has extensive experience of Alfa Laval key technologies of Heat Exchangers, Separation equipment, Pumps & Valves.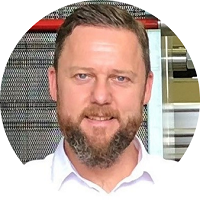 Mats Forslund
Mats Forslund is a Global Service Technology manager in Alfa Laval with focus on plate heat exchanger in the food segment. He is a Mechanical Engineer from the University of Lund; and he has been with Alfa Laval for 13 years. All his time spent in Alfa Laval, he has been working with plate heat exchangers in different positions, and the last 9 years for different parts of the service organization.
Ulf Grevillius
Ulf Grevillius is a keen coach and trainer, both in his profession and free time. He has a M.Sc degree in Mechanical engineering with a focus on maintenance engineering from Linköping School of Technology, Sweden. He has been with Alfa Laval for 21 years working within aftersales in various positions. He trains colleagues and customers all over the world on how to service and take care of their investments for more than 20 years.
The host: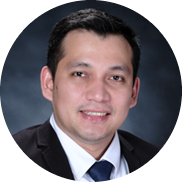 Syvelster Alunan
Syvelster Alunan holds a Diploma in Electrical Engineering from Mapua Institute of Technology, Philippines, and MBA Master's Degree in business administration from Ateneo Graduate School of Business. He has been with Alfa Laval for 3 years with massive experience and knowledge in High-Speed Separators, Decanter, Heat Transfer and Food System business and 12 years of experience in Electrical, Electronics, and Automation Industry.