Explore business with us by becoming our partner
Alfa Laval is an organization with global presence that offers quality products and after-sales service. As part of our commitment to serve our best to our customers, our Partnership program is dedicated to help our partners grow with an ambition to deliver the best in class product and solutions for customers. Whether you are a wholesaler with 100's of branches and staff or an engineering company providing tailor-made solutions, Alfa Laval has the right partner approach and tools, to help you thrive in your business.
Alfa Laval partnership value propositions for ways to success
A global market leader and premium brand in all countries
Full-fledged solution that is renowned for quality in product, support and after-sales service
Having the most modern product range based on customer needs, expectations and with efficiency in mind
Provides deep customer penetration, customized solutions and in-depth application knowhow to help you drive your business
Access to training programs on products, technical skills development and digitalization
Strong marketing to drive and grow the partner business
Access to 24/7 digital platforms for product configuration, training, installed base, business management and other digital transactions
Commitment to corporate ethics and sustainability

Alfa Laval is committed to being the best in class working with partners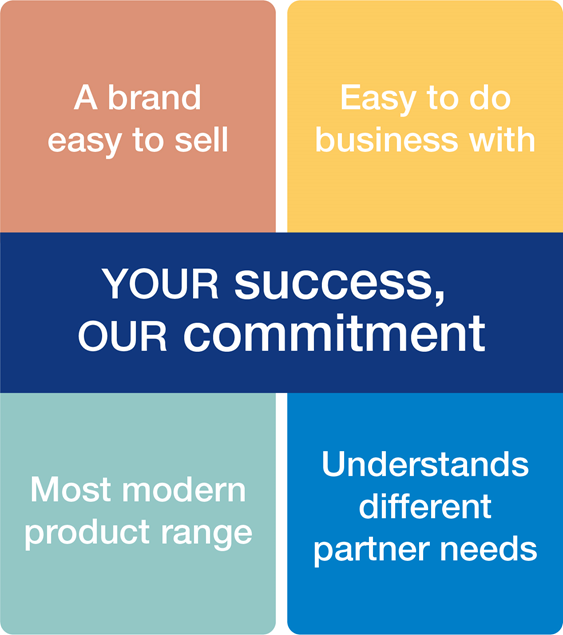 Download brochure
Alfa Laval Anytime - our eBusiness

Alfa Laval Anytime is Alfa Laval's eBusiness with information and tools for our channel partners.
Channel partners connected to the online tool maintain control over their customers' orders all along the delivery chain. Order information can be checked in real time, while new orders reach the factory in seconds.
Alfa Laval Anytime allows article number-based products and configured items to be ordered during the same purchase session on the web, and also includes an easily operated configuration tool.
For channel partners not yet connected, please contact your local Alfa Laval representative.